Boutique Fitness Studio App
An iOS app for customers of boutique fitness studios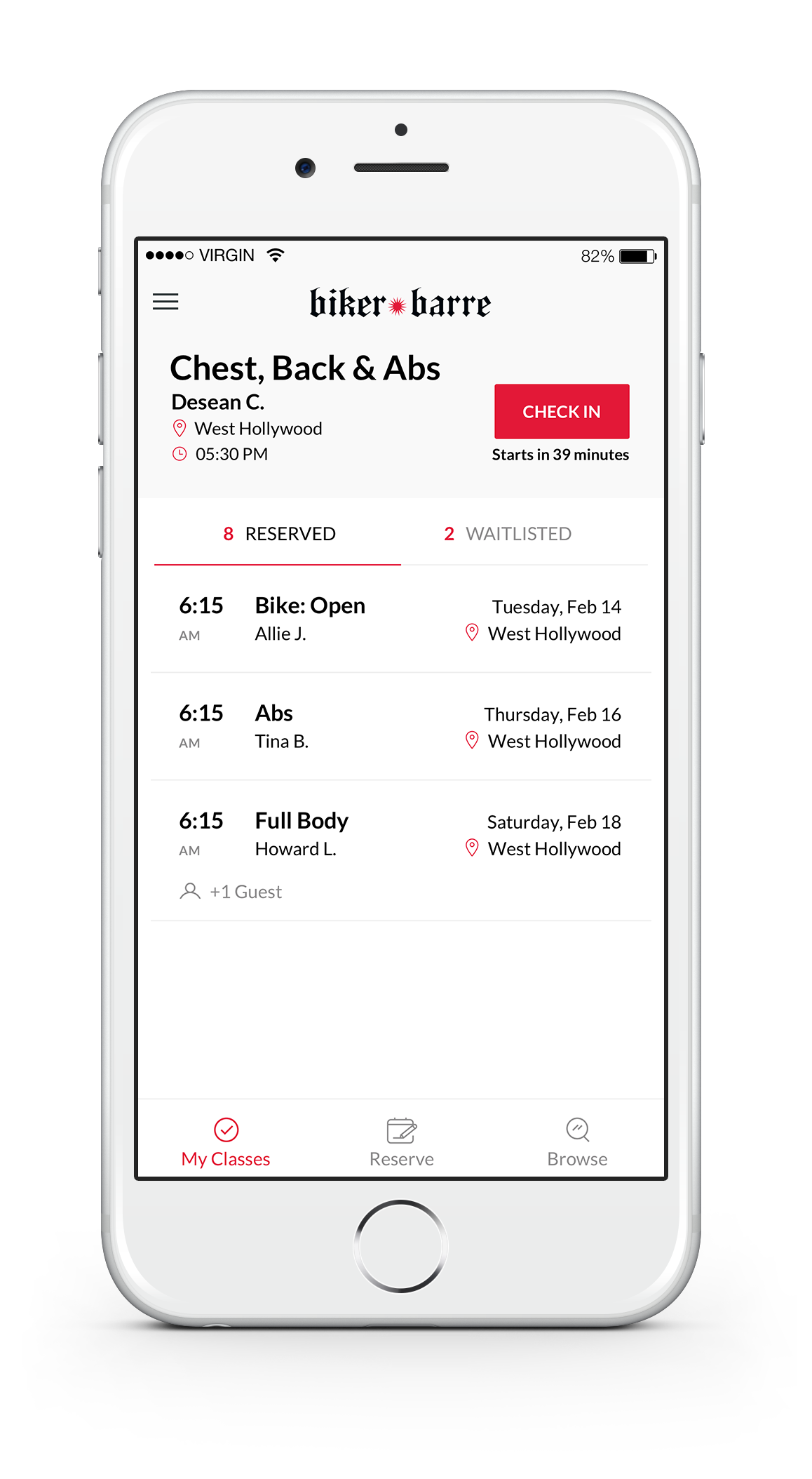 Tools:
Sketch, Invision, Framer, Omnigraffle
Currently I work at a Fitness Tech Startup where we create applications to serve as a well-rounded solution for our clients who run fitness studios around the world. Our Admin facing software runs the day-to-day in the studio like managing employees, checking reports, and running fitness classes. The iOS app seamlessly syncs with the Admin software, so customers of these fitness studios can check class schedules, manage their profile, and reserve their spot within a class.
As a product designer, I work in a collaborative environment with product managers, developers, and stakeholders. Each two week sprint focuses around features for our apps. Lean UX plays an important role in my design process. I work a sprint ahead of the dev team to document ideations and flows, sketch, and design the feature.
An invision prototype for the Customer Reservation process can be viewed
here
.
A live example of the the app can be
downloaded on iTunes
.