"Human Nature" is my yearlong senior thesis at the University of Michigan, School of Art & Design. It consists of a triptych with a set of silkscreened stickers inspired by each of the framed illustrations.

The illustrations are done in colored acrylic ink with white gesso on 12.5" x 12.5" illustration board. The vinyl weatherproof stickers are 4" x 4" and silkscreened in three colors.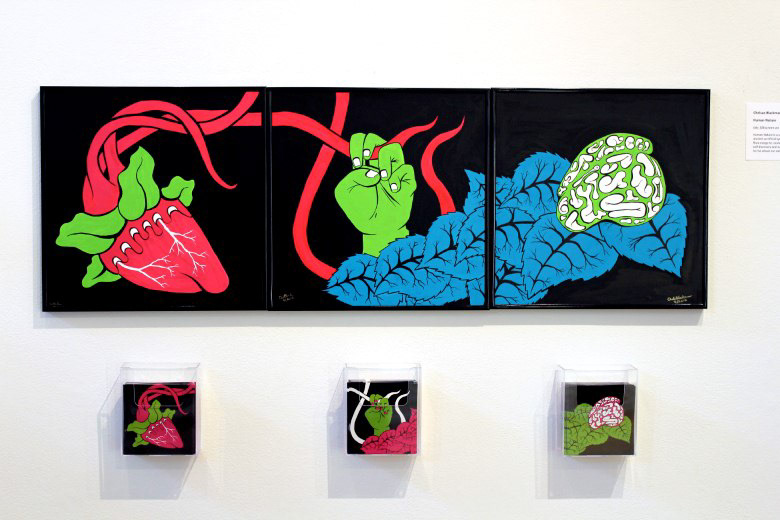 Project Statement
"Human Nature" is a set of semiautobiographical ink illustrations inspired by ancient sacrificial symbolism and religious mythology. Human organs and flora merge to create surreal forms that are representative of my personal self-discovery and overcoming anxiety in the last few years.
There is a time to rise above our earthly desires and not succumb to human nature.

More Images of

Synthesis: the 2012 A&D Senior Show

can be found
here
.