Walk List App Redesign
A concept redesign for a walk list app for campaign volunteers.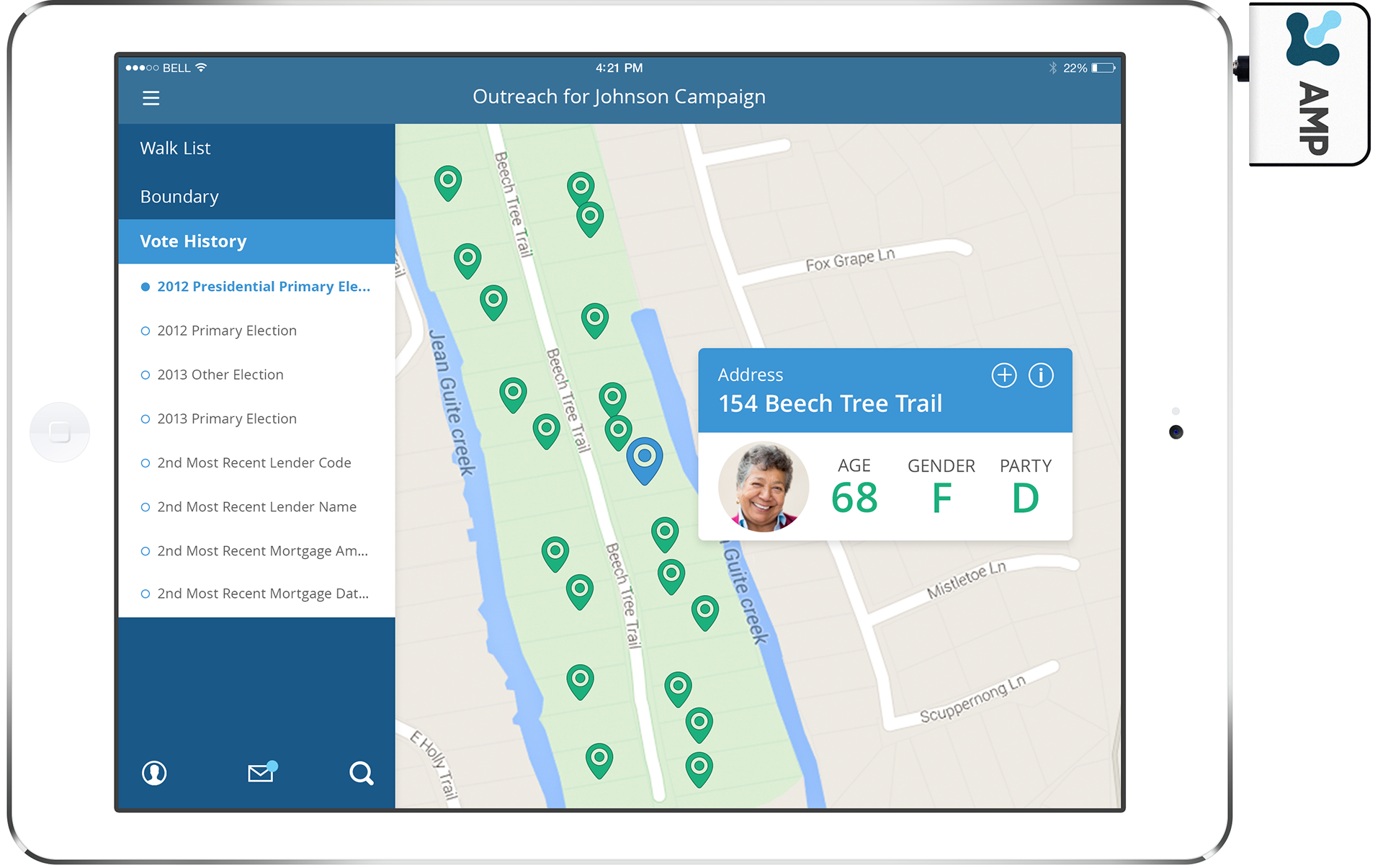 The walk list shows voters in an area that fits preselected criteria. The redesign incorporates visual voter profiles and quick gestures. The app easily connects to the mobile processing app so volunteers can collect contributions on the spot.